The other day my sister Giulia brought my daughter a very special gift.
By unwrapping the package, a very special photo album came out. Full of color, each page told a story with the choice of paper, cards and writings that the author had created. But the biggest surprise was when Giulia said that that album was made by Marcella with the scrapbooking for Luisa!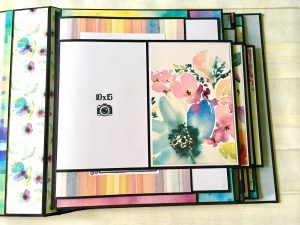 A very special handmade, beautiful, very nice and classy. You can see it for yourself in this video
Fashion album scraps:
So I asked Marcella if she had the desire and the time to make others, putting them up for sale on our site.
Marcella has joined my proposal and now … here they are, among the products, in the gifts section, from today the scrapbooking item will appear to be able to invent a truly original and personal gift for your friends, children or grandchildren in love.
Watch the videos and then choose the one you like and Marcella will make it for you